Products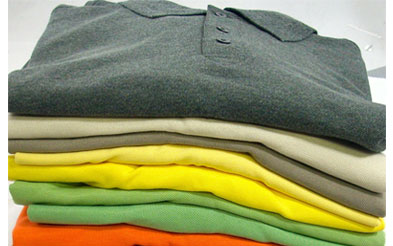 Our product range consists of all kinds of knitted garments .These include Tee shirts for Kids, Boys, Girls, Ladies and Men, dresses for Girls and Ladies, Sweat shirt for Kids, Girls, Boys, Ladies and Men, Nightwear Etc.
We are specialized in knitted fabrics in 100% cotton, Cotton-Polyester Blends, Cotton-Viscose blends, new fibre/yarn as blended bamboo/cotton, Mélange, Organic Cotton, Modal with or without elasthane. Fabrics are made with world class knitting technology and processing that gives great hand feel and comfort.

Fabrics
Our fabric range includes, single jersey, double jersey, lycra jersey, rib, jacquard, pointel, waffle, pique/La coste, French terry, velour/velvet, 3 thread fleece, polar fleece, suede, jacquard, tricot mesh, etc.
MEN
Casual T-shirt
Polo T-Shirts
Hoodies ( print & embroidery)
Boxer Shorts
Bermudas
Mens Briefs
Pyjama sets
Sports wears
Night wears
WOMEN
T-Shirts
Polo T-Shirts
Hoodes Tops
Casual Tops
Camisoles
Skirts
Sports wear
Leggins
Pyjama sets
KIDS
Kids Tops
T -Shirts
Polo T-Shirts
Hooded Tops
Girls Frock
Girls Skirts
Pyjama sets
Rompers
Body Suits