our company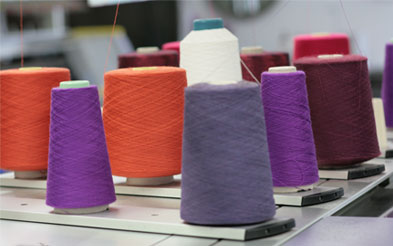 Arav Creations is one of the emerging textile manufacturers and we are specialized in designing, manufacturing and trading all kinds of knitted garments. Our aim is to exceed customer's expectations in quality, timely delivery, and cost through continuous improvement and customer interaction.
Smart and enthusiastic workforce has always helped us exceed the client's expectation in terms of quality, cost and time. Ours being a single large industrial premises, we have been able to accommodate all the manufacturing facilities including Cutting, sewing and Finishing in the same premises. Thus making no compromise on the safety of the work force and also helping them maintain their work-life balance.
Arav's Uniqueness
Our uniqueness held in timely delivery of quality products with brilliant discharge prints, Pigment prints, Foil prints, Glitter prints, Flock prints, Sugar prints, High density prints, Burn-out prints, fine computerized embroidered garments, sequence work garments, studs and rhine stone adorned garments, impeccable hand stitch embroidered garments, combination of all these give the vivid look to the garments we produce and lures our customers.